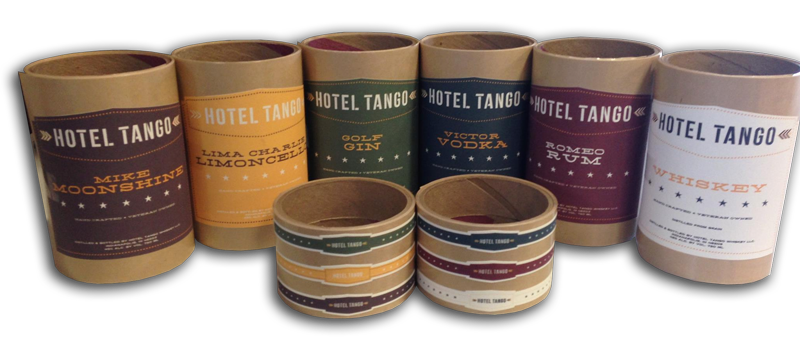 HOTEL TANGO
Hotel Tango Artisan Distillery is the brainchild of Master Distiller Travis Barnes and his wife Hilary. Along with a few of their closest friends, Adam Willfond, Brian Willsey and Nabeela Virjee, the Hotel Tango Distillery team is spearheading its entrance into the artisan distillery market.
The name Hotel Tango Artisan Distillery reflects the military roots of the company's founder, Travis. Returning home to Indiana after serving three combat tours as a Recon Marine, Travis wanted a special way to honor his wife and their marriage.
Using the military phonetic alphabet, Hilary and Travis have their first letters of their name expressed by "Hotel" and "Tango" respectively—thus the Distillery name. Each Hotel Tango spirit derives its prefix from the phonetic alphabet as such, i.e. Victor Vodka, Golf Gin, Mike Moonshine, etc. That is, except for Whiskey, because the abbreviation for W already happens to be Whiskey.
Find out more at: www.hoteltangowhiskey.com